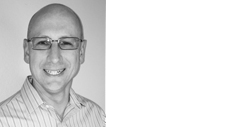 Scott West
Scott West has spent the past 25 years in financial and business management roles of various companies, notably numerous technology start-ups, IPOs, and mature businesses. He spent the first eleven years of his career as an auditor for Ernst & Young where he worked on a large number of IPO and M&A transactions.  More recently he was responsible for the SEC reporting, SOX compliance, management of financial teams, technical accounting, M&A accounting and international accounting of various publicly traded companies as well as VC/PE backed technology companies. While at one pre-IPO company he worked over in the UK for one year setting up and managing a new joint venture entity.  During his time working at a fortune 500 company, he managed the international accounting operations and oversaw the M&A accounting group responsible for dozens of M&A transactions.
Early in his career Mr. West spent several years working on the due diligence, valuation and disposition of non-performing loans and REO assets of savings and loan institutions taken over by the RTC.
Mr. West holds a Bachelors of Science degree in Accounting from Arizona State University. He has been a Certified Public Accountant since 1993.