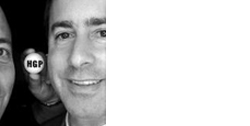 Kirk Dove
Kirk Dove is the Co-Founder of Heritage Global Partners and currently serving in a Senior Advisory role. Mr. Dove brings over 35 years of experience to the position, having served as President of GoIndustry-DoveBid*, President of DoveBid*, President of DoveBrothers, President of Koll-Dove and President of Ross-Dove Company.
During his career, he has pioneered the industry, changing the way auction events are signed, marketed and conducted. Mr. Dove's  innovations included introducing corporations to sign forward flow multi-event contracts, changing the industry compensation structure from client fee, seller-based to a buyer's premium platform; introducing webcast style auctions, merging voice and video, and broadcasting to worldwide audiences over the internet; the origination of featured online sales; the creation of vertical sector sale events; and migrating to a paperless world of electronic marketing and notification for all events.  With these innovations, the marketplace over time indeed followed suit.
Mr. Dove has represented many of the following companies in multiple auction sales, personally contracting and conducting major events with Apple,  FDIC, Adidas, Applied Magnetics, AST Research, Bank of America, Boeing, Businessland, Compaq, Computerland, Davong, ElectroRent, General Electric, Hewlett-Packard, Hughes, IBM, Janus Disc, Kollmorgan, Lockheed Martin, LSI, Martin Marrietta, NCR, Oread, Packard Bell, Pfizer, Quantum, Raytheon, Smucker's New Era, Solyndra, Sony, Storage Tek, Tektronix, Tyco, Vision Tech, Wang, Xerox, Zenith and many more.  These sales have generated over 3 billion in worldwide sales of industrial equipment.
In addition to sales of capital assets, Mr. Dove was the lead auctioneer in scores of commercial real estate and non-performing loan portfolio sales for the nation's largest  money center banks, the RTC, and the FDIC.  These landmark sales generated over 1 billion dollars, garnered worldwide recognition, and took their place in the ranks of the highest grossing auctions in U.S. history.
Prior to Ross-Dove Company, Mr. Dove was employed at Merrill Lynch for several years as a Senior Account Executive, where he directed a client base of over 600 individuals and businesses.  He holds a Bachelors of Sciences degree in Business from Northern Illinois University, and is a Senior ASA Member of the American Society of Appraisers. In addition, he is a longstanding member of the National Auctioneers Association.
*Heritage Global Partners is not affiliated with DoveBid, Inc. or GoIndustry DoveBid PLC.  DOVEBID is a registered trademark of DoveBid, Inc.