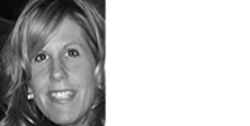 Lyn Bishop
With more than 15 years of experience in the auction arena, Lyn Bishop is a demonstrated expert and respected authority in the industry. Ms. Bishop's primary responsibilities include marketing budget creation and oversight of all marketing functions for the firm.
Ms. Bishop previously served for ten years as Marketing Manager for GoIndustry Dovebid, where her projects generated more than 100 million in revenue Ms. Bishop has a keen ability to maintain strong, long-term relationships with key vendors, an invaluable asset in her field.
Ms. Bishop attended Wayne State University in Michigan where she majored in Psychology.  Focused and disciplined, she shares this passion by openly expressing her sense of humor and encouraging creative thinking with others.