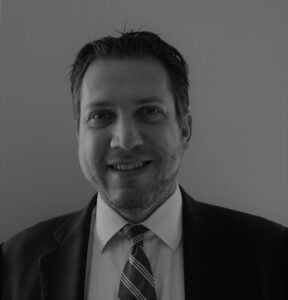 Michael
Aho
Michael Aho, National Sales Manager of Heritage Global Valuations, has over 20 years of experience in the financial services industry, including an extensive background in asset valuation.  Michael is focused on developing relationships with financial institutions, turnaround professionals and law firms.  Michael's professional experience includes two decades of managing, reviewing and completing valuations as well as advising on strategic options across a broad spectrum of consumer and industrial industries.
Based in Stamford, Connecticut, Michael spends a majority of his time in the Northeast, Tri-State and Mid-Atlantic regions.  Prior to working at Heritage Global, Michael was responsible for growing Tiger Group's Valuation practice and was tasked with managing both appraisal operations and sales group.  While working for Tiger Group, Michael visited a majority of the asset-based lender offices across the United States, United Kingdom and Canada, developing relationships with senior executives at each of the financial institutions.  For almost a decade, Michael made significant contributions to the valuation group which regularly generated double-digit sales growth, and become a nationally recognized leader and full-service valuation and disposition company.
Michael holds a B.B.A Finance and Resource Economics from the University of Massachusetts, Amherst. Michael regularly attends local, regional and national SFNET, TMA and ACG events and conferences.