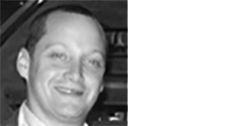 Michael B. Goldstein
Mike Goldstein, Executive Managing Director of Heritage Global Valuations, has nearly 20 years of appraisal and liquidation experience. Prior to joining Heritage Global Valuations in 2011, Mr. Goldstein was most recently employed by GoIndustry DoveBid* initially responsible for the management of the inventory appraisal group and subsequently responsible for new business development in the Eastern portion of the United States. He began his career with a prominent Northeastern appraisal and disposition firm where he was responsible for the management of the inventory appraisal department. In that role, Mr. Goldstein spearheaded the utilization of statistical modeling in inventory appraisals.
Mr. Goldstein has performed appraisal and liquidation work for many of the prominent financial institutions throughout North America and Europe. He has experience in a wide variety of industries including but not limited to: apparel, appliances, automotive, building products, carpet, catalog companies, chemicals, cigarettes, commodities, compost, computers, electronics, fasteners, floor coverings, food and beverage, footwear, furniture, HVAC, hardware, jewelry, leather, liquor, lighting, lumber, machine tools, medical devices, metals, paper, pharmaceuticals, plastics, plumbing, precious metals, refrigerants, retail inventories, semiconductors, sporting equipment, telecommunications, textiles, tobacco, vending machines, and wire & cable.
He holds an MBA from Hofstra University and a Bachelors of Arts degree from Pennsylvania State University. Mr. Goldstein is a member of the Turnaround Management Association and is involved with the Association for Corporate Growth and Commercial Finance Association.