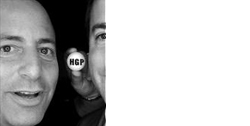 Ross Dove
Ross Dove began his career over forty years ago, joining his father and grandfather at a small proud family auction house in San Francisco. During his tenure, he pioneered countless advances and industry firsts, as the firm he joined eventually climbed to become the world's largest and most respected industrial asset and commercial property auction company. His success has been widely chronicled in major publications, including Fortune, Forbes, the Wall Street Journal, Business Week, and the Economist, among many others. He is a frequent lecturer, who has spoken at many business schools including Stanford and UC Berkeley, as well as industry events globally.
Mr. Dove served for decades as Chairman and CEO of DoveBid, Dove Brothers, Koll-Dove, and Ross-Dove Company. Under his direction, the firm piloted the concept of Theatre-style auctions, organizing an audience to sit and bid via catalog and video, versus past walk around facility sales. This ground breaking achievement was the first step in migrating auction events onto the Internet.
His landmark signing of Osborne Computer Corp., the first ever manufacturer of personal computers, attracted thousands of bidders and drew international acclaim as the auction sale of the decade.
Under Mr. Dove's leadership, the firm was the first auction house to break the corporate barrier of conducting sales for successful, Fortune 500 companies, including AT&T, Bondwell, Cray Computer, Digital Equipment Corp., Everex, General Dynamics, LSI Logic, Maxtor, Northern Telecom, Priam, Qume, Rodime, SCI, Tandon, U.S. Sprint, VLSI, and 3Com among countless others.
He was a past director of Critical Path (Nasdaq listed) and has served on boards of several venture funded companies. He has been a long standing member of the National Auctioneers Association and a founding member of the International Auctioneers Association. Together with his partner, Kirk Dove, over five thousand auctions and ten thousand valuations have been completed.