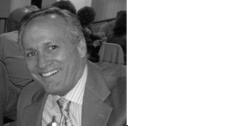 J. Bruce Costello
Before joining Heritage Global Partners, Bruce Costello provided consulting and advisory services to the semiconductor industry through his company J. B. Costello & Associates. The company specialized in the marketing and sale of used semiconductor and related high technology equipment through online auctions and negotiated sales.
Prior to that, Mr. Costello served as Senior Vice President of Global Operations for DoveBid LLC, where he managed the Operations division for the world's largest industrial auctioneer and asset appraisal firm. His responsibilities included directing a complete range of capital asset auctions, valuations, redeployments, consulting and management services. Mr. Costello also designed and managed a diverse portfolio of asset disposition solutions, including onsite, webcast and online auctions, sealed bid and private treaty sales. As a professional auctioneer, Mr. Costello has called bids in 10 countries and 30 states.  He has conducted more than 500 major capital asset auctions which have generated auction revenues in excess of $600 million.
Mr. Costello is an asset valuation and liquidation professional with more than 30 years of experience in a broad range of asset classes. He has provided capital asset valuations, inventory services, as well as liquidation and profitability analysis to Fortune 500 companies, venture capital groups, and asset-based lending institutions.