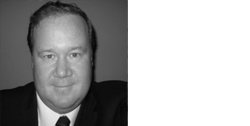 Tom Laster
Tom Laster is an accomplished sales professional bringing 20+ years of corporate sales experience to Heritage Global Partners. Before joining HGP, Tom was Vice President of Sales for GoIndustry Dovebid, A Liquidity Services Marketplace. Over his ten years with Go-Dove, Tom was consistently the top sales performer and responsible for signing several of their largest accounts to global strategic agreements.  Tom's accounts generated over $100 Million in sales during his tenure with the company and provided significant brand leverage in a variety of key vertical markets.
Prior to that Tom served as Director of OEM sales for Netscape Communications, an Internet pioneer, where he was responsible for signing and managing large and complex strategic OEM partner agreements in North America.
Tom also worked for Baxter Scientific Products (now VWR) and Becton Dickinson as a senior sales representative responsible for selling scientific and laboratory equipment in Southern and Northern California.
Tom holds a Masters of Business Administration from Pepperdine University and a Bachelor of Science degree from the University of California, Irvine.