Contact
David Barkoff
+1. 650. 649. 0147
This Sale is Conducted in Partnership with: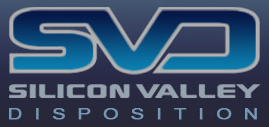 Please contact Auctioneer for more details.
All dates and times are subject to change.
Please contact auctioneer to make an appointment for a an inspection.
Key Assets
Negotiated Sale Featuring Assets of Amonix, a Leading Designer and Manufacturer of Concentrated Photovoltaic (CPV) Commercial Solar Power Systems. Sale Featuring Wire Bonders, Reflow Ovens, Screen Printers, and More!
2011 Aqueous Technology Model Trident CL, vendor SN 8236
2011 DATACON – 2200 EVO DIE ATTACH
2011 DATACON – MULTI-CHIP ATTACH (s/n:950 2218 2706)
(2) 2011 K&S ICONN WIRE BONDER (s/n:SAHF-ST29502-939134/SAHF-ST24470-906050)
(2) 2011/2010 ESEC 3088/ 3100 WIRE BONDER (s/n:306191/312857)
(2) 2011/2010 ALPHA OMEGA – GEN 2 FLASH TESTER SOLAR SIMULATOR (s/n:11-01018, 11-01052)
2011 SIKAMA – FALCON 12000 REFLOW OVEN (s/n:10-39-063)
2011 MPM Screen Printer AP/A (s/n:9250)
2011 MPM Screen Printer AP/A (s/n:9595)