Contact
David Barkoff
+1. 650. 649. 0147
This Sale Is Being Conducted in Partnership with: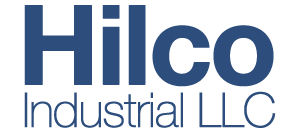 Please contact Auctioneer for more details.
All dates and times are subject to change.
Individual or package offers considered.  All prices include 'loaded onto transport'.
Heritage Global Partners undertakes this project in cooperation with  Hilco Industrial and Maynards GmbH.  All buyers participate in accordance with their terms of sale, copies of which are available in English and German.
Proforma invoices will be issued to successful bidders which are subject final dual-use export compliance approval by our client.
All sales are subject to Germany VAT (19%), to be refunded upon proof of export.

Location
Bielefelder Str. 1, 39171 Osterweddingen, Germany
Schücostr. 8, 01900 Großröhrsdorf, Germany
Currency
This sale will be conducted in Euro €
Additional Information
All lots must be removed from site by Friday 31 May 2013
Key Assets
Sputter Tools as complete Tool
Turbo pumps and other parts of the Sputter Tools
Vacuum pumps
Parts of AMAT CVD Tools

Allen Bradley controls (PLC)
Festo pneumatics
Valves
AMAT robot

Electrical Components
Forklifts
Stairs and ladders
Plant fencing
Automatic door system
AC motors (spare parts)
Maintenance equipment
And Much More!