Contact
Craig Thompson
858-210-8785
cthompson@hgpauction.com
David Weiss
561-771-4246
david.weiss@cloudlllp.com
Conducted in Conjunction with Cloud Investment Partners

If You Have Material To Sell in Our Next Auction, Please Contact David Weiss or Craig Thompson
Key Assets
Aviation Sector Sale: Surplus to the Ongoing Needs of Major Aviation Manufacturing and Service Center Companies

.
Consignors Include: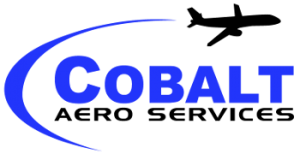 Key Assets Include:
6600 Line Items of MD80 Material in NEW, OH and AR Condition.
An almost complete PW4000 which has been disassembled for Parts.  These parts have a CLP value (When New) in excess of $4.4 Million Dollars.
Overhauled and Serviceable Material from B747, B737, CF6-50 and DC10.
Overhauled Material from CFM56-5A Engine.
New Surplus Expendables
As Removed Parts from CFM56, B737 and B747.
A330 Components in OH, SVC and As Removed condition.
High Temp Alloys (Inconel, Hastalloy) and Chrome, Vanadium, Titanium and Aluminium are available to Metals Traders.