Contact
Nick Dove
858-847-0659
ndove@hginc.com
Adam Covitt
216-536-0312
adam@fedequip.com
In Partnership With: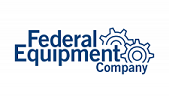 Key Assets
Pharmaceutical Auction Events Of the Year!
Second In A Series Of 3 Sales From A 690,000 Square Foot, Solid Dose Manufacturing Plant Formerly Of Sanofi. Over 1,000 Lots Expected Including State of the Art Lab Equipment, Tablet Pressing, Granulation, Coating, Packaging and More!
Sale #2 Features Processing & Packaging Equipment Including:
Tablet Presses
(2) Fette 3090

(1) Fette 3090 double sided

(1) Fette 2200

(2) Ima Comprima 300 w/Isolators

(1) Hata Bi Layer Press

(2) Manesty Mark IV

(1) Manesty Mark 2A

(1) Manesty Mark IV RotaPress

Dozens of Fette Turrets & Turret Carts
Fluid Bed Dryers
(4) Glatt GPCG 120's w/ Wurster

(2) Glatt GPCG 300

(1) Niro MP7
Granulators
(2) Niro PMA 800 Jacketed High Sheer Granulators

(1) Diosna 800 High Sheer Granulator

(1) Zanchetta 1200 High Sheer Granulator

(1) Stokes Oscillating Granulator
Ribbon Blenders
(2) 120 Cubic Foot Ribbon Blenders

(1) JH Day 54 Cubic Foot Ribbon Blender
Coaters
(9) 48' Thomas Accela Cota

(2) 60' Thomas 60 DXL Tablet Coaters

(1) 78' Thomas Tablet Coater w/ Tanks

(3) Vector 48' Solvent Rated Coating Pans

(1) Thomas Spectrum Tablet Coater
Liquid Lines & Capsule Fillers
(1) Complete High Speed Liquid Filling Line w/ 3 size change parts up to 16oz

(2) Lakso 990 Complete High Speed Tablet and Capsule Filling Line

Bosch 2400 Capsule Filler

(2) K525D Anritsu Check Weighers

(14) Kraemer Dedusters

(20) Safeline and Loma metal checks
Packaging and Cartoning
Ulhmann 1010 Express Blister line w/ C2065 Cartoner

Uhlmann UPS 4 Blister Line w/ C2205 Cartoner

Uhlmann UPS 4 Blister Line

Lantech Palletizing System w/2 ABB Robots

ATP Foilpack strip packing line
Additional Late Model Equipment Including
(16) 250 Gallon Stainless Tanks w/ Agitators

(2) 2500 Gallon Jacketed Mueller tanks w/ agitator

(2) Autoclaves

(48) GALLAY Totes

Gemco Multi Bowl Mixer w/ Lifts

IMA CPV 15 Case Packer

IMA Matic 120 Capsule Filler

Induction Sealers

(3) Lindberg Furnaces

M-200 Microfluidizer

MG 3 GTL 30 Case Packer

MG2G 100 with polisher and checkweigher

(2) DKAS06 Fitzpatrick Mills w/ Nitrogen Purge

Fitzpatrick 4×10 chilsonator system

Overhead conveyors

Polytron Homogenizers

Quadro U20 Comil

Quadro U30 Comil

Rotap Sieve

Sandvik Pastillator

Shanklin Wrapper and Tunnels

Jacketed Tanks

Thiele Case Packers

(2) Thermal Oxidizer as late as 2009

Urschel Mill

Vankel Tabs

Zymark Process Station

D26 Cornell Versator
& More!
Complete Catalog and Lot Listing Coming Soon!
All Assets Available For Sale Prior To Auction. Call Today To Inquire About Price!