Contact
Nick Dove
858-847-0659
ndove@hginc.com
Alex Dove
650-759-9048
adove@hginc.com
In Conjunction With: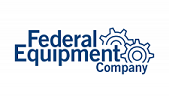 Key Assets
Global Online Auction of Quality Processing and Packaging Assets Surplus To Continuing Operations of 2 Sellers: Puretek & A Leading Generics Manufacturer.
Including:
Assets From A Leading Generics Manufacturer
PaceOmni Line M400 Bottle Unscrambler
DT Lakso Slat Counter, Type Reformer 450
Nova Packaging Lakso Slat Counter, Type Reformer 450
New Jersey Auto Colt III Labeler
API Shrink Bundler
MG2 G100 Capsule Filler
PDC Shrinksealer Model 75-M2
(6) Servolift Portable Drum Lifters
(2) Glatt UniGlatt Fluid Bed Dryers
& More!
–
Assets From Puretek
24 Head Rotary Liquid Filler
12 Head Rotarty Liquid Vacuum Filler
8 Head Rotary Liquid Vacuum Filler
Patterson Kelly 10 cubic foot V Blender
Omege SL 18 OverWrapper Bundler
Great Lakes Corp Ts-37 Side Seal Flow Wrapper
Pearson TF55 Tray Former
Checkweighers
Lasko 52 Cottoner
Inkjet Coders/Printers
2000 Gallon Stainless Storage Tank
1000 Gallon Stainless Storage Tank
(6) 500 Gallon Stainless Mix Tank
(3) 400 Gallon Storage Tank
Lantech Q Series Pallet Wrapper
& More!