Contact
David Barkoff
+1. 650. 649. 0147
Sale Conducted in Partnership with:
Pluitas, LLC.
Robert Aronoff
415-354-1760 x-101
Mark Thomann
312-803-0239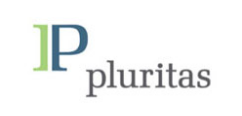 Pluritas has set up a VDR containing information about intellectual property being offered for sale.  Please click HERE for a copy of the NDA.  To gain access, please execute and return a copy to dbarkoff@hgpauction.com
Please click on the following link for further information and specifics prepared: //www.pluritas.com/campaigns/sulphco.shtml
Please contact Auctioneer for more details and bidding specifics.
Key Assets
| | |
| --- | --- |
| 8 issued US patents | US 6,402,939 (Priority: 9/28/2000),US 6,500,219 (Priority: 3/19/2001), US 6,652,992 (Priority: 12/20/2002), US 6,827,844 (Priority: 10/23/2002), US 7,275,440 (Priority: 11/18/2004), US 7,300,566 (Priority: 3/17/2004), US 7,408,290 (Priority: 2/28/2005),US 7,559,241 (Priority: 5/27/2004) |
| Foreign Equivalents (granted and/or pending) | Argentina, Canada, China, Colombia, Europe, Indonesia, Korea, Mexico, Philippines, Russia, and Venezuela |
| Registered Trademarks | SulphCo™, Sonocracking™, Sonocracker™, Sonic Cracking™, Sonic Cracker™, Sonocracked Crude™ |
| Trade Secrets | Designs, test protocols, test results, economic models, etc. |
| Equipment | Commercial-scale Sonocracking™ equipment skid and related operational equipment, etc. |
SulphCo was engaged in the business of developing and commercializing a patented and proprietary Sonocracking™ technology.  The Sonocracking™ technology is based upon the novel use of high power ultrasonics – the application of high energy, high frequency sound waves – in conjunction with catalyst and oxidant regimes to alter the molecular structure of crude oil fractions (i.e., petroleum products), crude and natural gas condensates, and crude oil. The Sonocracking™ process is designed to enhance the quality of petroleum products, condensates and crude oil by oxidizing identifiable sulfur species, enabling those oxidized sulfur compounds to be processed and removed using cost effective, conventional, and commercially available techniques.
The commercial opportunities for Sonocracking™ technology are applicable to various market segments in the oil and natural gas industry, including both simple and complex refineries which process low sulfur diesel fuel, crude and natural gas condensate products, and companies that process transitional materials or "transmix" from petroleum product pipelines.  The technology is designed to improve the quality of crude oil fractions, crude and natural gas condensates, and crude oil by modifying and allowing for removal of sulfur compounds in a cost effective manner, among other operational benefits.  Additionally, in refining applications where the Sonocracking™ process is used in conjunction with a traditional hydrotreater, the SulphCo technology allows for significant carbon dioxide emission reductions because less hydrogen is required to meet ultra-low sulfur diesel sulfur specifications.  The further commercialization of this Sonocracking™ technology should provide a lower capital and operating cost option for the treatment of complex sulfur compounds and reduction of carbon dioxide emissions.