Contact
David Barkoff
dbarkoff@hgpauction.com
+1. 650. 649. 0147
Third in a Series of Unprecedented Offerings, Assets Formerly of PowerWave Technologies over $100MM Cost to Include: Antennas, Mobile Deployment Units, Power Amplifiers, Base Station Products,  IT, Computers, Networking Equipment, Racking, Rolling Stock and Much More.
 *Two Day Preview: August 12th & August 13th  from 9:00am – 4:00pm local time.*
Please contact Auctioneer for more details.
All dates and times are subject to change. 
Sales Conducted in Partnership with: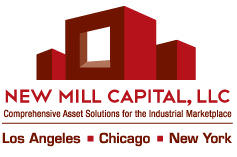 Key Assets
Millions of Dollars Worth of PowerWave Inventory Available NOW; Inventory Including Antennas, Amplifiers, Repeaters, Filters, Raw Materials, Cabling, Combiners, and Much Much More.
Please click here for a Complete Listing.
Large Quantities of High End Test Equipment consisting of Network Analyzers, Spectrum Analyzers, Power Meters, Power Sources, Signal Generators from HP, Agilent, Tektronix, Yokogawa, Rhode & Schwarts, Giga-tronics, IFR, and others.
Executive Office Furnishings, Conference Tables, Cubicle Workstations, and Lab Benches from National, Herman Miller, Hayworth, Teknion, HON, Krueger, and More!
Computer Monitors and Printers from HP, Dell, Lenovo, Samsung, Lexmark, and others.
Large Amounts of Electrical Components and Tooling