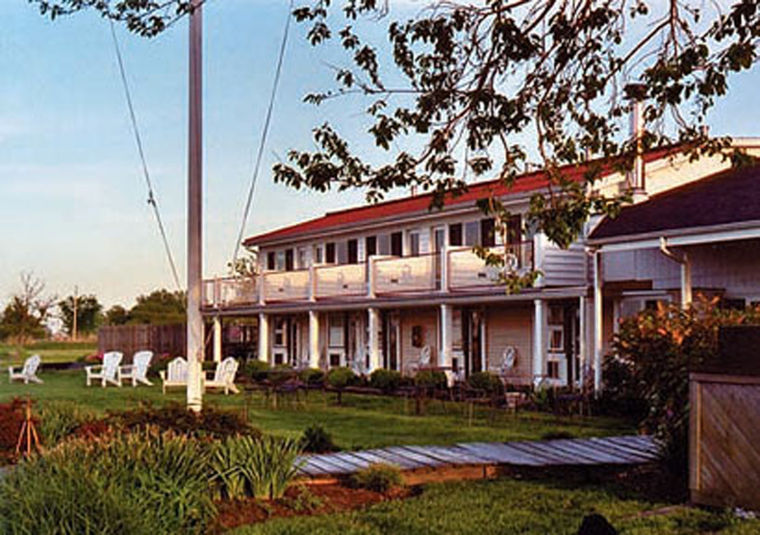 TILGHMAN – David McCallum, owner and executive chef of the Tilghman Island Inn for the last 23 years, retained an investment banking service April 10, to develop equity options for his five acre waterfront property at the entrance to Knapps Narrows.
Equity Partners CRB of Easton, is developing options for McCallum, including investors, a joint venture partner or possible sale of the property.
McCallum said he prefers not to sell but rather to find equity needed for projects through investors or a partner that would allow him to step back from the business somewhat.
"I would like to lower my exposure at this point," McCallum said.
The inn includes a 15,000-square-foot hotel condominium with 20 hotel units, boat slips, tennis courts and a swimming pool.
One of the key features of the property is the restaurant for which McCallum has developed the menu and received multiple awards and recognitions over the years. Even if the property is sold, McCallum said he will consider staying as executive chef depending on the circumstances.
The dining room seats about 110 customers and caters to guests, business meetings, visitors to the area and local residents.
The property is in Talbot County, zoned Village Center which is characterized by low to moderate intensity residential and commercial uses.
"This is an excellent opportunity to partner with, invest in, or acquire an established hotel/restaurant operation," said Fred Cross, a partner at Equity Partners. "There are immediate opportunities to make structural and cosmetic improvements that will significantly increase the value of the business and property going forward. Due to it being a condominium regime and allocated for 20 sewer hookups, the property should also have great alternative use development potential going forward."