Candlestick Park will close for good after Sir Paul McCartney plays one last show on August 14th at the former home of the Niners and Giants. Many fans have already signed up to buy seats from The Stick through one of the teams, but if you want a more unique piece of memorabilia an auction will be held beginning September 10th. Here's a look at some of the conversation pieces you could add to your crib:
Stadium Light Tower
Your family has been begging you to get those twinkly string lights for for years, but who wants to settle for a set of 20 tiny bulbs when you can really crank up the lumens on your back yard barbecue with a 150 tower that holds up to 160 flood lights? Never liked the look of this one above the press box? No fear, there are eight others to choose from. We're told the towers had nothing to do with that 2011 outage during the Steelers game on Monday Night Football.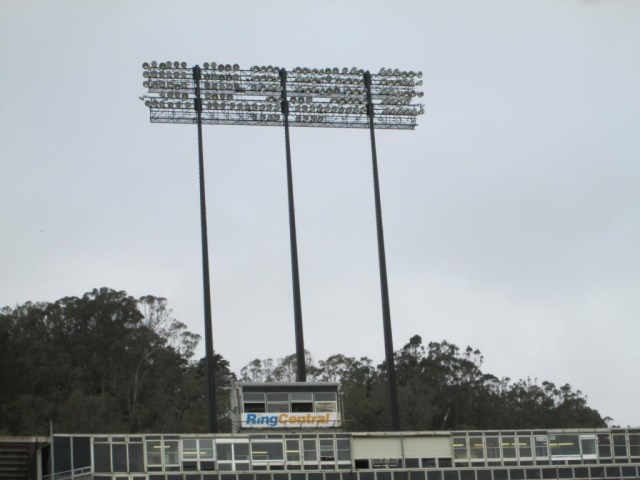 Industrial Clothes Washer
Ever wanted to own something that's the size of your bathroom and maybe, just maybe, touched a piece of clothing worn by Joe Montana? If so, this industrial washer that used to live near the player locker room has your name on it. With a wash capacity of 95 pounds you might be able to just shove your whole walk-in closet in there. The weight isn't listed online, neither is the shipping info. Needless to say, your Amazon Prime membership isn't going to cut it.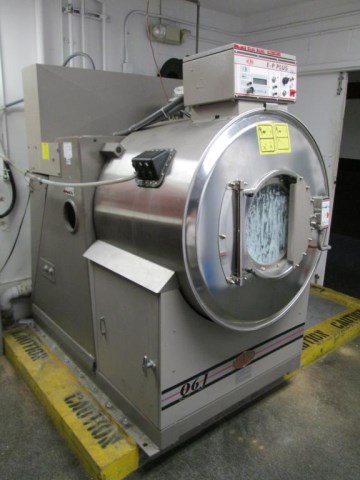 Instant Replay Gear
Your DVR hasn't really been doing it for you ever since you gave up on TiVo, and while this setup from Candlestick can't make that charming "bu-boop" noise, it can give you the tools to really break down the latest blown call – then do nothing about it.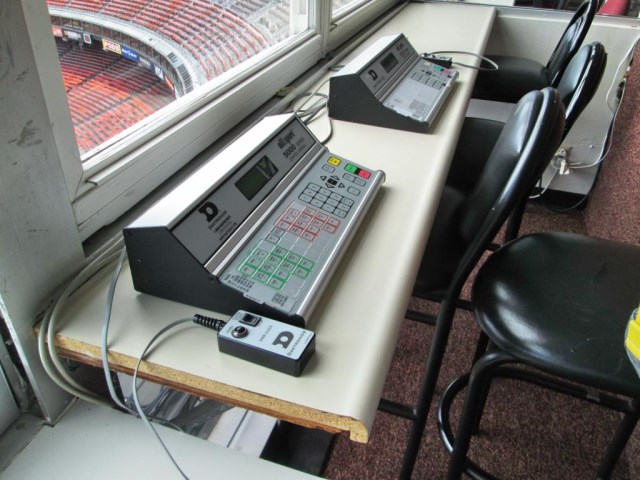 Deep Fryer
This item looks well-loved, but hey, what deep-fryer isn't? Thankfully, the tradition of Bay Area garlic fries will live on, both at Levi's Stadium and AT&T Park – and maybe at the house parties of whoever makes the winning bid on this treasure.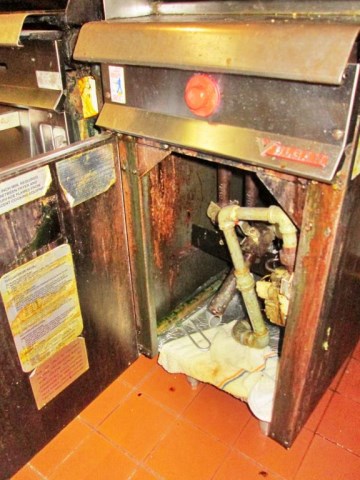 Flag Poles (Set Of 4!)
Ever feel like your neighbors beat you out with their show of patriotism every single 4th of July? No more! You're about to bid on four 50 foot flag poles. These towers that once welcomed fans to The Stick can now welcome people to your foyer.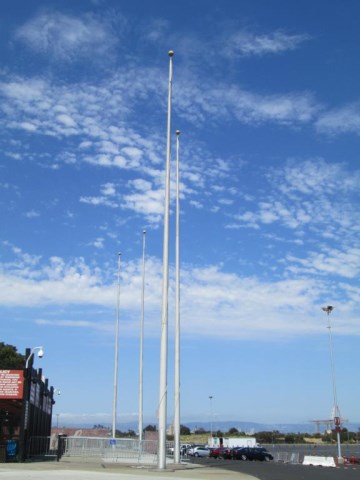 If none of these appeal to you, but you'd love to get your hands on a diesel generator, boiler, scoreboard, single burner stove or a number of other items the average human has never even thought about, the current list of pieces on auction is available here. The complete catalog will be available "soon" according to auction site Heritage Global Partners.
For a slightly more practical piece of the park, both the Giants and the 49ers are charging the same price, $749 for a pair of red and orange seats. But the Giants are also offering autographed pairs for up to $3,500.
"We have combinations of Willie Mays and Joe Montana, Willie Mays and Willie McCovey, Kruk and Kuip, our two broadcasters that fans love," said Mario Alioto, Giants senior vice president of bsiness. "We also have a Joe Montana-Dwight Clark option as well."